How to flirt on your first date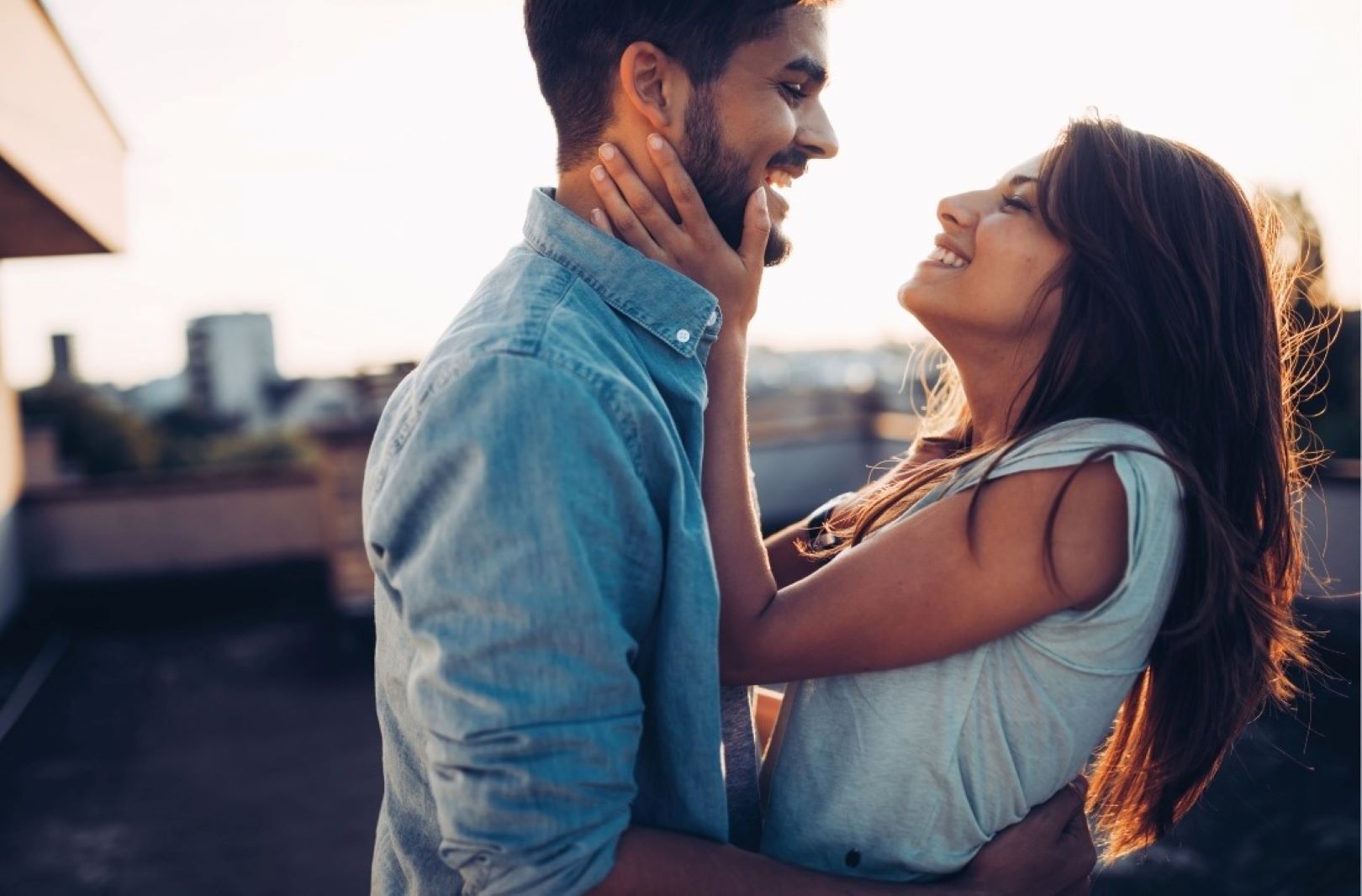 Have you ever been on a date and you wanted to let them know you are so into them? Blurting it out could seem a little bit forward (and you don't want to scare them off by showing them you're too keen either). Flirting is a great way to give cues that you like them and to let them know you're enjoying their company. So what techniques should you adopt to let your date know that you're interested?
Flirting should be done in a way where you're not being obtrusive with your gestures. You want to go in subtle and let them know you're into them.
Be attentive.
Asking basic questions shows that you are taking an interest in your date. Let them talk about what they care about and delve deeper into the topic. This shows you're paying attention and taking a genuine interest in what your date is talking about. If they are talking about their goals, empower them and show your support and show how excited you are for them too. Relationships have to work both ways and as much as your date may tick your boxes, you will have to tick theirs too.
Eye contact is a must.
This is a great way to show you are paying attention. Your date will know you are engaged in the conversation and that you are listening with intent. They will know that you are interested in them and it will give them a chance to reciprocate. A perfect opportunity for you to both convey how you feel.
Focus between their eye line and lips.
This may sound super weird, but trust me; it works! Look subtly at your date lips, then slowly focus on their eye line, then go back to focussing on their lips. Moisten your lips in a non-provocative way and give a little cheeky smile too. If done effectively, your date will indirectly realise you are checking them out. If they feel the same, it will definitely get them hot under their collar!
Flirt with your eyes.
I like to really give cues with my eyes. Long gazes and a slight smile to show I am paying attention. Even subtle nods and tilt of the head while holding eye contact is great. Eye contact gives a strong connection with your date. If you manage to both hold your gaze with each other for a while, I'm pretty sure there's a spark between you.
Keep your body language open.
Stay within their proximity, not in their immediate personal space but close enough to let them know you are into them and they feel comfortable. If you're sitting opposite them, perhaps let your knee brush under the table or brush past their hand whilst grabbing your drink. Make sure your posture is straight and your shoulders are pushed back. Keeping your chest out and your body language open shows that you are inviting and welcoming.
The biggest thing you can do when flirting is to believe in yourself. Understand that you are enjoying yourself and happy on that date. Even if your date politely declines at the end of the evening, that's ok. However, let them know you had a great time and let it be.
This is why it's so important to move in with subtlety and not to seem too full on when you are into someone. As long as you give them clear signals you are into them, the ball is then in their court to reciprocate. Let things flow naturally and the rest will come in time.
For more hints and tips on dating, connect with me on Instagram or Facebook
TESTIMONIALS
testi
Diljit
I gave up on apps a long while back and just decided to give up on dating. When I found out about Sukh, it was refreshing to see something a little different and thought I would give matchmaking a try. I have to say, the experience has been refreshing and I have learnt a lot more about myself and my outlook to relationships too.
Diljit
Architect, Berkshire
Priti
There is a younger version of Sima Aunty in town and she goes by the name of Sukh!
Priti
Business Owner, Leicester
Shreena
This is perfect, something our community needs. I am super busy with my job and as much as I am ready to meet the one, its great to have potential partners filtered by someone. I get to carry on with my day and Sukh gets in touch when she has a recommendation. Perfect!
Shreena
Media Content Producer, Birmingham
Dinesh
I wasn't sure what to expect when I met Sukh, by the end of the consultation she really did put my mind at ease and give me a better understanding of the process. Sukh is lovely and I would most definitely recommend her.
Dinesh
Banking Professional, London