Dating predictions for 2022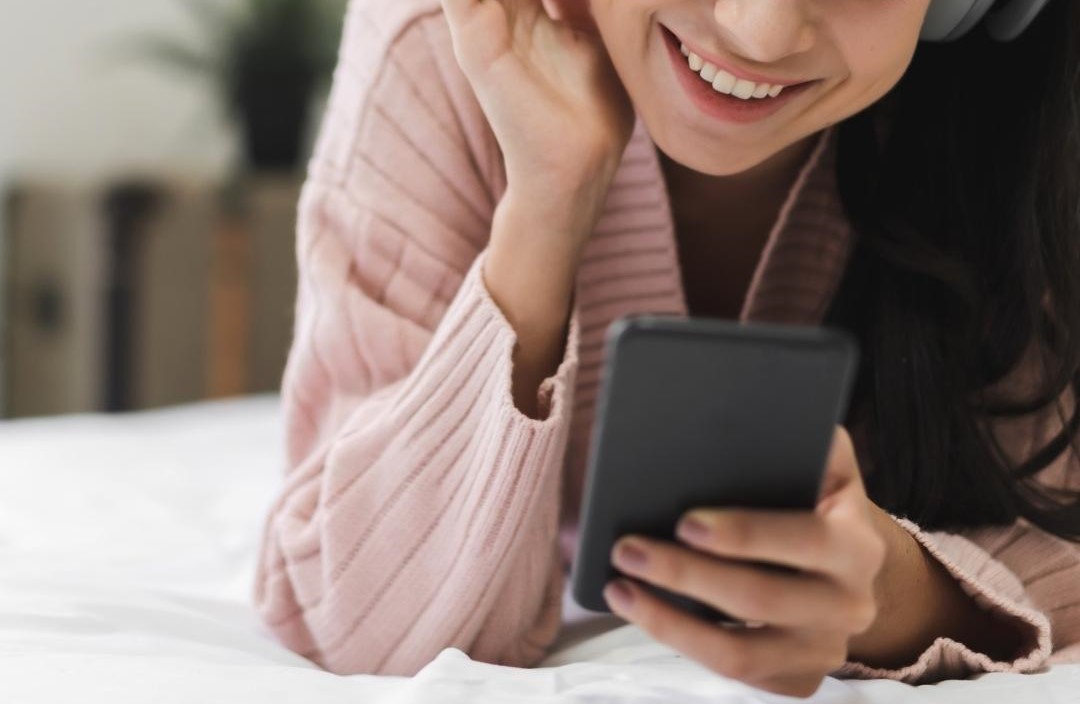 It's safe to say that dating has been far from plain sailing over the last couple of years.
The pandemic has made us super conscious to make sure we social distance, second guess if your date will approve of a hug or perhaps prefer a handshake and let's not even talk about the constant use of hand sanitiser! Not exactly the formula for romance, is it?
We've even seen dating date in a new form of walks in the park, outdoor activities and Zoom dating too. With meeting someone organically becoming near impossible, dating apps have boomed because of the numerous lockdowns and restrictions. I think you will agree that attitudes towards dating have changed and some may even stick for good!
To give those lovely singletons some idea about the future (well, at least 2022) of how dating may be, dating app Hinge has reviewed its data and predicted four key dating trends for next year.
Let's talk about mental health.
According to Hinge, research has shown that users are looking for people who are open about their mental health. Considering the stress we have all been under the last couple of years, is this really surprising?
A survey reported that 83% of UK users would prefer to attend therapy. If you mention therapy on your first date, you're also more likely to go for a second date. However, it seems that only 9% of UK Hinge users feel comfortable to actually touch the topic.
Make an impression with voice notes.
Hinge recently introduced voice notes as a way of sharing more about each other with each other. It's also being seen as a great way to prompt interesting conversation. Before matching with someone, Hinge predicts that more people will be embracing the feature in 2022.
Users have said that hearing a voice is an important factor to see if they liked someone and are two times more like to connect with someone with a voice note.
Sharing your vaccination history.
Users never shared their medical history on dating apps. However, with us very much still in a pandemic, singles can now display their vaccination history.
Hinge has a feature where singles are able to share status on their profile. Research has shown that people who displayed their vax status get 30% more matches.
Upfront goals
'Situationships' have been extremely common over the last couple of years, with over 60% of users disheartened by the outcome of meeting someone on the app, who isn't quite serious.
Therefore, singles have decided to be honest and open about what they desire from dating to filter out time wasters. Gotta' be done.
For more hints and tips on dating, follow me on Instagram. Or for updates on exclusive events and Matched news subscribe to my newsletter
TESTIMONIALS
testi
Diljit
I gave up on apps a long while back and just decided to give up on dating. When I found out about Sukh, it was refreshing to see something a little different and thought I would give matchmaking a try. I have to say, the experience has been refreshing and I have learnt a lot more about myself and my outlook to relationships too.
Diljit
Architect, Berkshire
Priti
There is a younger version of Sima Aunty in town and she goes by the name of Sukh!
Priti
Business Owner, Leicester
Shreena
This is perfect, something our community needs. I am super busy with my job and as much as I am ready to meet the one, its great to have potential partners filtered by someone. I get to carry on with my day and Sukh gets in touch when she has a recommendation. Perfect!
Shreena
Media Content Producer, Birmingham
Dinesh
I wasn't sure what to expect when I met Sukh, by the end of the consultation she really did put my mind at ease and give me a better understanding of the process. Sukh is lovely and I would most definitely recommend her.
Dinesh
Banking Professional, London